Modelo Especial
Prices represent Cash prices
Modelo Especial
| | | | |
| --- | --- | --- | --- |
| 1/2 Keg$ | 1/4 Keg$ | 1/6 Keg$ | Case$ |
| 209.99 | 119.99 | N/A | N/A |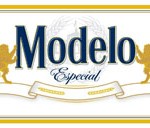 Brewed by:
Grupo Modelo S.A. de C.V.
Mexico
Style: American Adjunct Lager
Alcohol by volume (ABV): 4.40%
Availability: Year-round
Notes / Commercial Description:
Brewed as a model of what good beer should be, this rich, full-flavored Pilsner-style Lager delivers a crisp, refreshing taste.
Well-balanced taste and light hop character with a crisp, clean finish. Modelo Especial is characterized by an orange blossom honey aroma with a hint of herb.